Trucking
We offer quality services for favourable prices. 
Destination
Our cargo destinations are European states (with exception of Russia, Ukraine, Lithuania, Belorussia and Latvia), especially France, Germany, Luxembourg, Belgium, England, Italy, Poland, Slovakia and Czech Republic.
We are specialists in France, where we ensure trucking in all French departments.
Types of cargo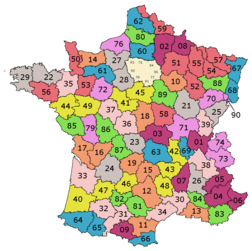 Partial and whole cargo
Conventional and express transport
Transport of complete deliveries
Oversize cargo
Tilt and refrigerated transport
moulds<
dangerous cargo class ADR 1 - 9.
We transport both full trucks and piece deliveries with weight up to 25 000 kg.
Exact parameters and loading capacities see in table.
of carrier and road transporter BiovaCo s.r.o.
Delivery watching
Information about location of delivery are available on phone number  +420 354 424 288.